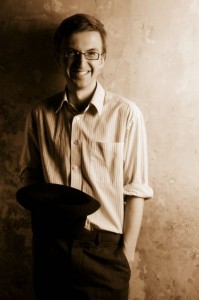 Hullo and welcome to my website. In this blog I will be documenting my experiences of drama school.
I am about to start the One Year Acting Course at Drama Studio London in Ealing. When I was applying for courses I found there was not much information about the day-to-day life at drama school. I hope that this comes in useful over the next year for anyone in the same position.
Alongside updates about what I'm up to at DSL, I'm hoping to include posts about other projects I'm involved in as well as theatrical news and reviews. Please do feel free to leave comments!
Next time I'm going to talk about my experiences of applying to drama school and the audition process. See you then!